If I'm being completely honest: I'm not the best person to talk to when it comes to self-care and taking care of your mental health. Then what the heck are you doing writing this post, Marie? You may ask yourself.
Well, let me tell you something: over my years as a content creator and blogger, I feel like I still managed to get better with it all and, especially, to learn some little self care tips that have helped me getting better.
Do I still get angry at myself, do I still sometimes neglect my mental health for all of this? I'm not going to lie: I do. But I'm a work in progress… and this post is here to remind me that.
If you're having any kind of tough time dealing with everything, I thought I'd compile for you some little tips. Little reminders I try to shout at myself every now and then, to remind me that it's okay to take care of yourself first, and always. Also, I wish I could be better at taking my own advice.
5 Self-Care Tips To Protect Your Mental Health as a Content Creator
Find an organization plan that works for you
When you're a content creator, every minute of every day can be so easily filled with work. There is so much to be done, whether it's on your blog, on your social media accounts and more.
There's finding inspiration and ideas to blog, writing blog posts, scheduling them, taking pictures for your instagram account or your blog posts, brainstorming content ideas for your social media, interacting…. the list never, ever ends.
I think it's so easy to get overwhelmed and feel like you have to be everywhere all at once, do everything. If you're settling a realistic plan, it will be best long term for your mental health. I know for me, it's been that way. It's been less stress, less anxiety about blogging overall. I know what's coming, I know what I want to do next and I found a right rhythm that works for me most of the time, too.
A rhythm that allows me to keep on doing what I love, creating content, without putting my mental health on the back burner.
It's all about finding the right plan and the right rhythm, for you.
Keep in mind that this plan is yours and YOURS ONLY. I'm not a full-time blogger (I wish, aerm), therefore my plan has to be thought out carefully around the rest of my life, like my full-time job, other obligations and other hobbies and life plans, just as well.
Always keep in mind that your plan wil be trial and error, it won't be set in stone, either. As you keep on blogging, your plan will change and grow along with you. That's okay, too. The plan should grow and work around your well-being and not the opposite.
Also, always always remember : it's okay to take a break from said plan, too.
☂️ Read more: How I Use Notion For Blogging: My Organization Tips For Bloggers
Surround yourself with the right people on, and offline too
When I started blogging, I met such an incredibly warm, welcoming and wonderful community online. I feel so lucky to call some of these people close friends today.
That being said, no matter how hard you want it to be, the world isn't all sunshine and rainbows. You can't only make friends and, most of it all when you're starting out as a content creator, it's SO easy to have eyes on EVERYONE ELSE but you.
It's so easy to compare yourself to others and, once you go down that road…well, it's NOT all sunshine and rainbows, at all. Envy is a dark little green monster that will get into your brain and stay. A little creature that will whisper to you: you're not good enough. This blog is prettier than yours. This one's more successful than you are. This other one, just look at their follower count growing SO quickly. And the list goes on and on endlessly.
The golden rule, for me, is that: surround yourself by people who make you feel good.
People who inspire you, yes. People who you enjoy talking to and people you admire.
Don't be afraid to mute or hit the unfollow button if following that person isn't right for you.
Also, always try your best not to compare your journey to others. You're on your own path and it's a wonderful one.
☂️ Read more: How to stop comparing yourself to other book bloggers
Find the right things to focus on
NOT statistics
As a content creator, there are obvious things that jumps as your throat, whether you're blogging, an influencer on instagram…
That thing? NUMBERS.
Follower count, page views, likes, comments and so on. They're all numbers and, whether we like them or not, they're here. In our faces and THEY MATTER.
I'm not going to lie and say they don't, because they do. Numbers, for us, indicate growth. They have the power to make us feel giddy when we reach a new milestone, to make us feel down whenever our stats are plunging for whatever reason.
The thing is: you can't CONTROL numbers.
Okay, maybe you can a little bit. By establishing the right strategies, focusing on SEO, promoting your content right and so on.
That being said, numbers are capricious little creatures. They go up and down, they depend on algorithms, whether it's Google or Instagram. You can't always know or master these complicated beasts.
I'm always telling myself this: numbers have SO much power, yet they don't reflect my blog's worth, at all.
I'm trying to think of numbers as something great, but I'm not trying to focus on them too much, either. Instead, I try to focus on what I do and whether or not I love what I'm putting out there.
NOT all platforms
With the domination of social media, I have to admit that I felt a little bit lost with my blog. Is book blogging dead, I asked myself? Should I focus on other platforms, expand myself as much as possible to fill all the sudden voids surrounding me?
It's easy to feel like you have to be everywhere. Instagram's all the rage, Tik Tokers are getting so much praise and hype all around.
I tried bookstagram and, while it can be fun, at times, I realized I don't want to focus on this platform. It brings me much more anxiety and it does not make me feel as fulfilled as THIS does. Writing a good old blog post.
Do I feel some pressure that I have to be elsewhere? That, since I don't have a Tik Tok account, I'm "old" and "boring"? (I hope I am not) ? I'm not going to lie: of course, I do.
Yet, I know that expanding to all of these platforms won't be good for me. I know it will only bring more pressure, more stress and, in the end, will be detrimental to my mental health.
Focus on what you love.
If you love everything and CAN do everything, great. If you like one platform more than another, focus on that one. There's no need to spread yourself too thin. It will only end up in burn out.
☂️ Read more: 7 Ways My Blogging Has Changed in 7 Years (Is It For The Best?)
Remember to write about what you love
When you're looking for content ideas, it's so easy to get carried away. To feel like you HAVE to write about some topics, because they will be popular.
It's also easy to burn out when you're not writing about something you love.
Book blogging is a niche and it's a small one. I know that books aren't necessarily THE topic that will be highly popular. I also know, for instance, that book reviews aren't the best received, commented or viewed blog posts in the world. Yet, I keep on writing them, because I love them.
Last week, I started drafting a blog post that I'm a bit nervous to share. Yet, when I started writing it, I felt it. The words pouring out of me in a second, the NEED to put these words down, to tell this particular story.
So, I did.
Honestly? Doing this makes me happier than any kind of popular post would. Yes, the latter might bring a spike in my page views and make me happy, but it's fleeting. And when it goes back down… it's not good for my mental health, at all. Looking back at my blog and reading these blog posts that mean so much to me, the ones that weren't necessarily the ones I thought would be popular… they still warm my heart and make me feel a bit proud.
And you know what? They weren't the less-well-received blog posts on my blog, either.
It's a win-win, really: if people feel your passion, I truly believe they will appreciate what you write. So… why not do what you love the most?
☂️ Read more: How to write a blog post people will read
Take some time for yourself, too
Whether you're a full time blogger or just a part time one, whether this is a hobby or something more, it does not matter. You HAVE to take some time for yourself, too, outside of this little bubble you created yourself, here.
I know how easy it is to get overwhelmed with this incredible thing. Content creation, honestly, is one of the BEST things I've done and I love every part of it, too.
Yet, sometimes, I forget that I need to take time for myself. To do something different, too. Watch old TV show, read a book I'm NOT going to be reviewing on here, work on my novels.
It feels good sometimes to step away from it all and take a break, too. It's refreshing to hit pause for a while, not to think about what you have to plan, to write, to do next.
Personally, I find it REALLY hard to log off completely, not to check my blog, work on something new for it or not go on social media every single day.
That being said, I feel like I should do it more. I KNOW I should do it more. Give myself a little break.
It's the best way to protect your mental health, really. Take a break, a breath and come back happier, more inspired than ever.
📌 Pin How To Practice Self-Care as a Blogger on Pinterest!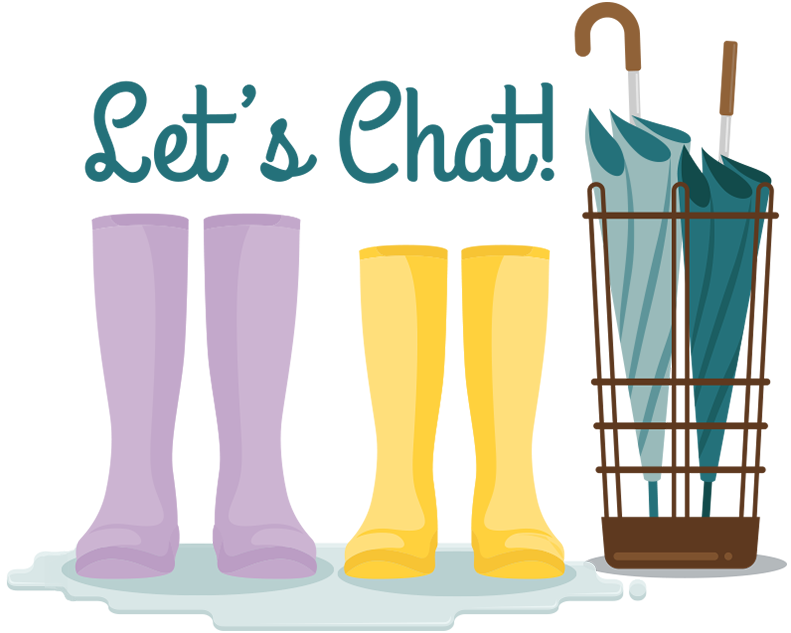 Do you have any self-care tips to share? What do you do when you're feeling a bit overwhelmed by the blogger's life?
I'd love to hear from you in comments!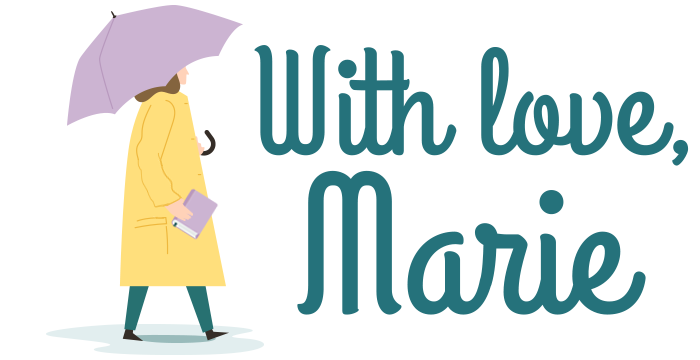 Twitter ☂️ Bookstagram ☂️Goodreads ☂️ Bloglovin' ☂️ Support the blog