Welcome to Drizzle & Hurricane Books! It's lovely to meet you. Grab a cup of coffee, tea, water or whatever you fancy the most and let's get to know each other!
☂️About the blog
Drizzle & Hurricane Books was founded back in November 2014 by Marie, a Literature University student looking to share her love for books and fictional worlds with others. From one out-of-the-blue moment, Drizzle & Hurricane Books was born.
From a simple hobby, this book blog has turned into a real passion where she pours her heart out every evening, weekend and moment of, for the love of screaming about books. In early 2016, Marie invited her sister to co-blog with her occasionally on all bookish topics, also every now and then going on a tangent about other passions such as traveling and writing.
Drizzle & Hurricane Books is a blog, but it's also a hope. To boost book bloggers' incredible work tirelessly, to showcast and recommend books you'll fall for, to share advice, recommendations, guidance and most of all, for it to be a place where book bloggers' thrive, feel positive, happy and proud of being part of such a wonderful community.
☂️About the founder, Marie (she/her)
Hi! I'm Marie, I'm a twenty-something university graduate born, raised and currently living somewhere in France, I'm working by day. By night, I'm screaming about my favorite books, the books I want to read and don't have enough time to, blogging tirelessly and boosting book bloggers' incredible work. When I'm not doing all of these things, I'm planning my next trip with my sister and trying my best to write the books of my heart.
My biggest dream? Publish a book, but since publishing is a very complicated path, I'll settle for being able to hopefully help you find some of your next favorite reads with this blog!
Quick facts about Marie
If you ask me to pick a favorite book, I wouldn't know where to start and would give you a list of 10 books. At least.

I love traveling with all my heart. My favorite place in the world is London (UK).

Some of my favorite TV Shows include

Friends, Brooklyn Nine-Nine, One Day at A Time, Dynasty…

I'm a summer plant, give me sunshine and adventures.

My ultimate comfort food is chocolate, always.

I always feel like an impostor, but I guess I'm a writer? I write young adult contemporary books, sometimes with a hint of mystery, sometimes with a lot of drama, sometimes with too much of myself in them.
I don't like showing my face so I'm a headless blob or just an illustration, okay.
I'm an anxious overachiever and I tire myself just thinking of it.

I despise fall and winter with all of my being.

I cry while reading books, I cry while watching movies, I cry at commercials, I'm an emotional marshmallow okay.
Marie's favorite books
If I'm Being Honest

The Forbidden Wish

Miss Meteor

The Seven Husbands of Evelyn Hugo

Our Year of Maybe

Nothing left To Burn

Eliza and her Monsters

You Asked for Perfect

Delirium,

Darius the Great is Not Okay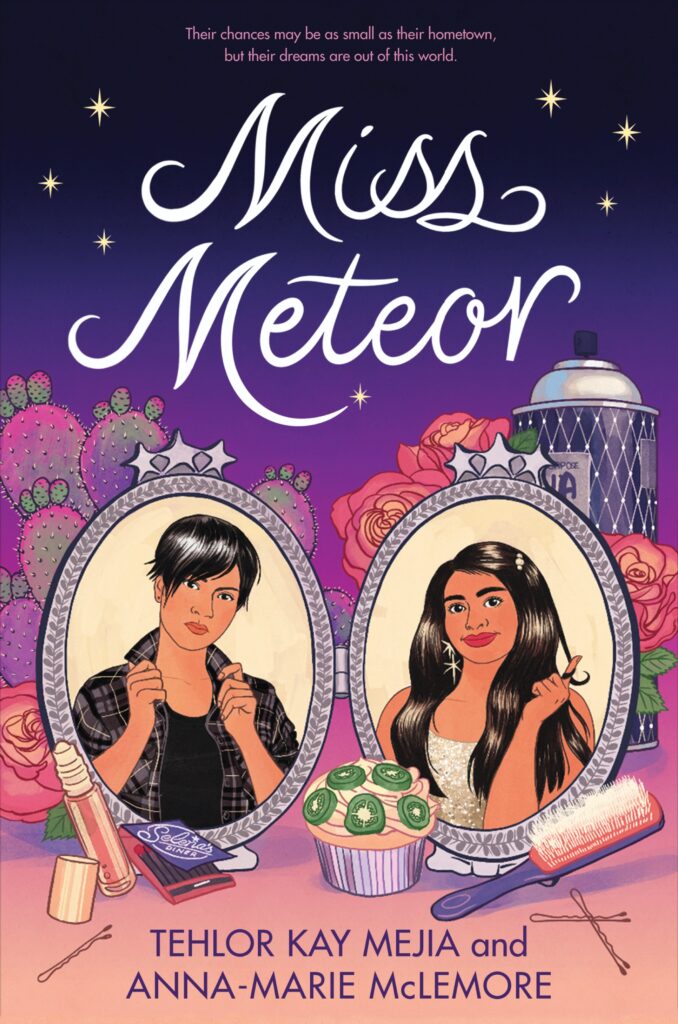 Favorite tropes: friends to lovers, childhood friends, fake-dating, sisters and siblings, traveling and road trips, royalty, celebrities, overachievers, boarding schools, small towns
☂️ Meet the co-blogger, Nyx (she/her)
Hi there! I'm Nyx, I'm a twenty-something woman, born, raised and currently living in France. I'm working in Communication and in my spare time I devour books! I also enjoy cooking, traveling and watching tv shows.
Quick facts about Nyx
My body is composed of 99% of tea.
I'm addicted to the tv show FRIENDS, I remember every single line.
I wish I was a bit taller but small things are cute right?!
If I could live anywhere it would be in London (UK).
I hate winter and Christmas. Sue me!
I'm a very organized person. I couldn't live without my lists!
I own a lot of PJs and they are all very cute…
Give me avocado toasts, pizza or some strawberries and I'm happy.
I'm a cat person.
I'd rather read a book than go to any party.
Nyx's favorite books
Uglies
The Hunger Games
Harry Potter
The Lunar Chronicles
The Seven Husbands of Evelyn Hugo
I'll Give You The Sun
Starfish
Meat Market
You Say It First
Fangirl
Favorite tropes: enemies-to-lovers, friends-to-lovers, fake dating, slow-burning romance, sisters & siblings, celebrities & royals, traveling & road trips, flashbacks, social media, drama, revolution…
Want to talk? We'd love to! Feel free to leave a comment on our blog posts, find us on our social media, reach out to us via email!
Want to work with us to promote your book? Find more info on our work with us page.
If you enjoy our work, please consider supporting us! You can tip us on ko-fi or check out our wishlist.
Any visit, comment and show of support makes our day. Thank you so much for stopping by, it means the world.
© Drizzle & Hurricane Books, All Rights Reserved 2014-2022. Profile pictures used in this blog post made from DJARN's PICREW character maker.