Book bloggers getting paid is a taboo topic in the community. Whenever someone mentions getting, or trying to get any kind of money for book blogging, which is, gasp, a hobby, they're frowned upon or screamed at. Opinions go left and right when it comes to book bloggers and compensation, really. Some people are for it, others are madly against it. Where I stand, you ask? It's all in the title, really.
I know that this blog post won't sit well with everyone and that's okay. Please kindly note that I'm writing from my own heart and with my own opinion. Please note as well that, whether you're for, or against book bloggers making money, I'm not pointing a finger at anyone. TO EACH THEIR OWN, AS LONG AS YOU DO WHAT MAKES YOU HAPPY. So, kindly, to anyone reading this or just thinking that I'm over my head and dreaming and I should just shut it and take this as a hobby and THAT IS IS, kindly go fuck yourself.
Book blogging is a hobby, but it's also a lot of work.
As a newbie, you can't really imagine just how MUCH book blogging takes. Even now, I feel like there are so many misconceptions when it comes to our work.
Book blogging seems easy. It's just words, right? It's just a couple of paragraphs, images here and there, people screaming about books.
The reality of it all is much, much different. Even when it's just something you do in your spare time, book blogging is HARD. It's complicated and most of it all, it takes TIME.
I don't write a blog post in half an hour. More like 3….if I'm lucky. The average is much, much higher. To be completely transparent: writing my latest underrated ya books recommendations post took me, from the idea to the blog post you find published… about 10 hours, give or take. Let's not mention the days I'm taking writing THIS very post.
The thing is: the work doesn't stop there. It's not JUST words. It's mastering your blog's platform to make your blog post look nice. It's thinking and brainstorming. It's scheduling and publishing. It's promoting your work on social media. It's so much more than you can imagine, really.
Why do you do this, if it takes so much time?
Because I like it. I poured my heart and soul in it and I want it to look as nice as my brain feels as it writes all of my jumbled thoughts on books and topics that matter to me. I try to promote my work too because I want people to see it, this heart and soul laid out on the virtual page.
☂️ Related blog post: Shining a light on book bloggers' work
Book blogging takes a lot of skills, too.
As the days, months, years went on, I slowly realized this. Even more since I took the step to self-host my blog. I have learned a lot from it all, as well, both personally, on what I am capable to do, where my heart, love, passion lies, and professionnally.
Skills I've been able to use and show off in real life, too. In job interviews, where I sat across someone with my blog's page open on their laptop, where they scrutinized me as they scrolled down, reading the Book Blogger Awards Winners' post I spent a gazillion hours on. (That was… awkward. Yes. VERY awkward).
I'm book blogging because it makes me happy. I started this as a hobby, too, yes and now, almost 7 years later, it still makes me happy to write blog posts like that.
Yet, in 7 years, I've gone through ups and downs and realized that book bloggers are constantly treated like shit and cruelly lack recognition for everything they do. YES, the things they do as a HOBBY, I see you coming here. Does this still mean that it wouldn't be nice to get more recognition?
Why is it that we always praise other platforms and never, ever praise book bloggers just as much? Why is it that we're CONSTANTLY talking about book influencers and recognizing their work, but book bloggers aren't, somehow, part of this category? WHY aren't book bloggers TREATED like influencers?
☂️ Related blog post : is book bloggers' work really valued?
What's a book influencer, really?
An influencer in any field is someone that has a power, the power to affect someone's decisions to buy things. Because of their following, their authority, their relationship with their audience and more.
Aren't book bloggers influencers after all?
I have bought books because of book bloggers. In fact, I have bought every single book I've read because of book bloggers for the past 7 years. This habit of mine has grown outside of my blogging bubble, when I recommend books to others, too. I have added books to my TBR because of book bloggers, I have cried and laughed and screamed about books because of book bloggers, too.
So, yes. Book bloggers ARE INFLUENCERS.
Book bloggers are MAKING the industry money. They're helping authors, they're incredible publicity tools to publishers, too. Yet, the industry isn't seeing them as actual influencers. They're not investing in them.
Publishers' would rather invest on bookstagram and booktube
Why is it that bookstagrammers are getting opportunities and book blogs aren't? What is it about booktube that works and won't on book blogs? WHY are book blogs the ones constantly cast aside?
I know what you're thinking. I understand it. I understand the way the world works now, faster than ever. I understand that people are on bookstagram and booktube because they're THE places to be. Hell, even Book Tik Tok is happening lately and apparently, these are THE places to be.
Is it because there's more of an audience here? Is it because publishers feel like there are more promotion opportunities there than on book blogs? Because seeing 1k likes on an instagram post is better for them?
I won't pretend I know why or how this works on the publishing side, because I really don't. All I know is that book bloggers are given some free opportunities in exchange for ARCs. Blog tours, cover reveals, giveaways. Bookstagrammers and booktubers are getting PAID to host giveaways on their accounts and that's just one example.
Seeing this, I understand that everyone eventually quit book blogging. I understand people expanding their platforms to bookstagram and booktube, only to slowly prioritize these social media over their blogs, because it seem to WORK better. It seem to give them more opportunities, it feels like their work has more value, it feels like they might EARN something from it.
And they do.
While book creators are getting compensated for their work, book bloggers ARE NOT ever getting these opportunities. AT ALL.
You'll ask me then: okay, Marie, but if this frustrates you so much, why don't you convert then and get opportunities where they seem to be at? Because I love book blogging and I BELIEVE in it. I have mild feelings about bookstagram and the day I start booktubing won't happen because my face? my French accent? nope and nope.
Book bloggers are a huge missed opportunity, really.
Book blogging creates, for me, a lasting impression compared to an instagram post or a booktube video or hell, even a little TikTok video.
I'm not criticizing these in ANY way and the work people on these platforms do, AT ALL. I know it's work, too and it's GREAT for them if they get these opportunities, too.
I work in social media. I understand the appeal of these platforms and their importance now, really. I get the appeal of a blog even more and of the constant, long-lasting publicity it can create, as well.
In a society where everything is instant, some bloggers are managing to be both instant AND LASTING with a book blog. They write blog posts that can be read months, years afterwards and STILL bring on sales. They share lengthy, in-depth articles and recommendations that create a long-lasting impact, too, articles that live longer than instagram posts. They do amazing things.
I feel like the industry is missing out on so much depth by not turning to book bloggers MORE. There's so much more you can say in a blog post and it will live on for YEARS. I may be old school, but I'll read a blog post over a long instagram caption any day. Instagram is where I scroll down and forget. I'll remember a blog post more than a tweet or a video any time.
It's a very personal opinion, obviously, but I believe there's SO much unused potential in book bloggers and their incredible work.
With that in mind, I believe book bloggers deserve to get paid.
I spent what… A LONG TIME writing this blog post. Did I love it? YES. Do I regret the time spent that I could have spent differently, reading a book, doing other things? Not at all.
Do I wonder if I could live a little bit of a dream and earn from this long time spent? YES. There's NOTHING wrong with that.
People are ALLOWED to think like that and I wish book bloggers wouldn't attack others for this. This does NOT HAPPEN in other industries. HELL, this does NOT HAPPEN on bookstagram, a bookish community where it's OKAY for people to want to earn from their work. WHY shouldn't it be accepted here, on book blogs, where the community has been one of the most understanding and kind I've ever met? Is it because it's about MONEY? Just let people do what they want and STOP having these fighting conversations about money or no money.
For me, there's NO CONVERSATION. There's you, there's me, there are other bloggers and everyone should blog the way it makes them happy.
If trying to earn something from this time-consuming hobby is something they want to do, JUST LET THEM.
If they want to earn something more to feel more validated, that's their own right, too. I stumbled upon someone saying JUST STOP BLOGGING IF YOU FEEL UNDERVALUED and don't even DARE ask for payment for something you started as a hobby a little while ago and I NO. Just let people do whatever THEY WANT.
That's all there is to it.
Book bloggers getting paid has been taboo for so long, the industry isn't used to them wanting something in exchange. They will invest in bookstagram, booktube, even Book Tok but not on book blogs and I know I as a lonely soul won't be able to change their minds.
I hope that, as a whole, someday, book bloggers will be able, for the ones who want to, receive the same opportunities. Because with all the invaluable work they do, they deserve to get them, too.
How can book bloggers make money?
I won't pretend to be an expert on the topic, but from what I've seen and thought of, there are different options book bloggers can explore to earn money.
Affiliate links,
Sponsored blog posts,
Cover reveals,
Interviews,
Blog tour hosting,
Book reviews,
Advertising…
A side note about getting paid for book reviews as a book blogger
There's this common misconception that getting paid for, GASP, book reviews, is totally unethical. What about every book review you ever read everywhere else where people are getting PAID FOR THEM??? Getting paid for book reviews isn't getting a BIAISED book review because you got MONEY from it. It is, just like ANY other way of earning money, getting paid for your TIME.
The idea that ARCs themselves are payment is, let's be honest, COMPLETELY STUPID. There. I said it.
Making money from book blogging isn't something that is, unfortunately, very common, nor is it a getting-rich kind of business, but I believe that, if some bloggers want to try, they should DO IT.
This was also my aim with creating this new platform and it is the road I'm going down on.
I'm not hoping to become a full-time book blogger because I don't even dare dream that high. Is it a dream, though? YES and I am not scared to admit it, at all.
From now on, you'll find affiliate links on my blog as I slowly, but surely implement them in my resources page, relevant posts and on my blog's footer. Affiliate links for books, for the services I use, affiliate links for what I genuinely enjoy and recommend, because no matter what, money or not, I'm always going to be recommending and pairing with things I truly believe in. Money or not.
I created my media kit along with this new, self-hosted platform and am hoping someday to collaborate with publishers and authors on promotions, interviews and more, as a proper, compensated book influencer.
I don't believe I'll make one dime out of this, but it's something I have to try. Something I want to try. I know I'm not the only one trying lately and seeing this makes me happy.
If you believe in book bloggers' work and want to support them, just do it. Whether they're going down the money-road or not.
They deserve it.
☂️ Read on: How you can support book bloggers and their work & How to support international book bloggers
📌 Pin Why I believe book bloggers should get paid on Pinterest!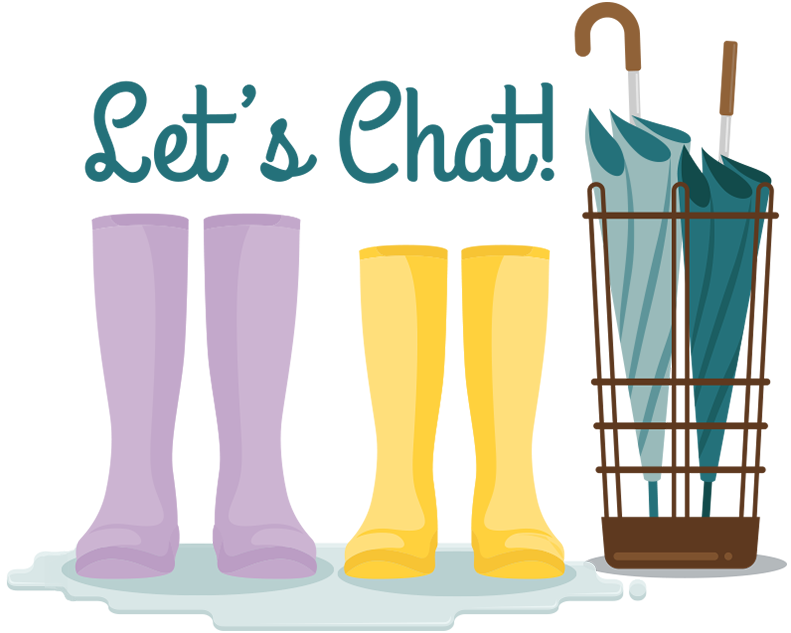 Do you believe book bloggers should get paid? Have you ever tried going down that road? Why, or why not? I'd love to hear your thoughts!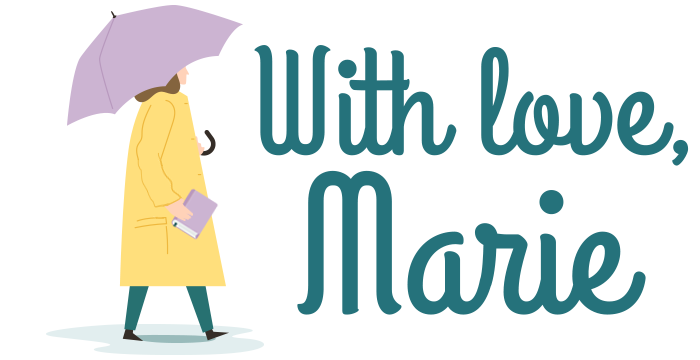 Twitter ☂️ Bookstagram ☂️Goodreads ☂️ Bloglovin' ☂️ Support the blog