This time last year, I was anxiously waiting to see if I was getting into Pitch Wars. Spoiler alert: I did not get in.
I know this is a very complicated period for so many writers, applying to Pitch Wars and discovering that, like me, you didn't make the cut. All the hopes and dreams crushed all at once, in a single day, with a single list. I know it's not easy, but I also know that you WILL make it through.
Writing this post isn't the easiest thing I've ever done, but it's here and it's something important, both for all of you hopeful writers and for myself, so… here it is. Let's talk about the big, terrifyingly exciting Pitch Wars and its rejection, but, most of it all, let's talk about why, if you're down right now, you can get back up again.
I believe in you.
What Is Pitch Wars?
Pitch Wars is a mentoring program you may have heard of before… let's face it: it's kind of popular. Especially if you're on social media, you can see people getting hyped about it and screaming about it a whole damn lot.
What's it about, really?
Writers with an entire manuscript ready apply to the mentoring program every year, in September. Mentors, composed of published, agented authors, editors, industry interns, receive applications, read them and choose each one writer to mentor. They will read the manuscript and help them get it into the best shape possible for the agent showcase.
In the Agent Showcase, each writer will be featured in a post, including their pitch and the first page of their manuscript. Agents will read the post and, if they feel like it, will make a request on it… Eventually, hopefully, in the best case scenario of it all, the writer will get an agent thanks to this showcase.
☂️ Learn more about Pitch Wars on their website.
My Story Behind Applying To Pitch Wars
The Book
You see, there's this book. I've been working on it for about 7 years. Before you ask: this is not a typo, I mean, YEARS. It's a story that started on a messy NaNoWriMo in 2014 and went through multiple drafts and a couple beta reads before I submitted it to Pitch Wars.
It's a story that went through university with me, through the years at my first job. A story I wrote in my first little appartment away from home, I edited with a broken foot, I cried over multiple times. A story I bent and broke and put together again multiple times.
That story's tentatively called THREE SECONDS. If you're a reader of this blog, I might have mentioned it a couple times over the year… This book has lived as long as this blog, actually.
The Decision
Deciding to put myself out there isn't the easiest thing, for me. Writing is something that it very vulnerable to me.
First of all, because I'm French and I wrote an entire freaking novel in English, which is absolutely terrifying, but… to me, just felt right.
Second of all, because I'm not a natural, when it comes to sharing personal things. Some people have it easy sharing tweets about their writing and being part of a wonderful community. I don't. I'm terrified every time I hit tweet to talk about even the slightest writing thing.
I'm working on it.
Years ago, just THINKING about hitting the submit button on Pitch Wars was astonishingly out of reach and yet. I did it. First step was trying to tweet about it, because you know, it's not real 'til you tweet about it.
Applying to Pitch Wars wasn't an easy decision to make, but I know it was something that I needed to do, for myself.
Writing is a dream. I'm not going to lie: getting published is one of my biggest dreams. It's a complicated one, it's a course filled with obstacles and one I'm not even certain I will ever make it through the finish line.
But I want to run it. Pitch Wars felt like, for me, an incredible opportunity.
To be mentored by authors I admire. To learn from them, to improve my craft. Yes, maybe to get an agent, which is ultimately, Pitch Wars' golden finish line. I'm not going to lie and say I didn't dream of that, because I did.
I also dreamed of being a better writer and getting into this exclusive, beautiful circle. Updating my twitter bio with Pitch Wars Mentee. A dream.
I'll admit it: maybe this was something that would help me pronounce the words, for real, and believe in them too: I actually AM a writer.
The Application
By the time I decided to apply to Pitch Wars, it was almost summertime. My book was on its I-can't-remember-how-many draft, I had beta readers and suggestions implanted, I had my sister read it and liked it (she's biaised, but I'll take it).
I spent half the summer working on my book, making sure it was as good as I could make it.
The other half was spent tackling the dreaded synopsis and query for the very first time, an exercice I was not familiar with. I tore my hair out a little bit, but I did it.
When the mentors were revealed, I spent A LOT of time reading their wishlists, making a spreadsheet with each of their needs and wants, to be certain I'd send my application to some potential mentors.
Oh, I dreamed looking at those authors.
On September 27th, nerves and all, I sent my application to Pitch Wars.
The Rejection
Obviously, I waited with hope. I stalked #PWTeasers on twitter, hoping someone would talk about my story. Hoping someone would notice it.
As time passed by without any full request, my hope dwindled.
On November 7th, I didn't find my name on the list. I knew for sure that I was not getting into Pitch Wars. That little dream crumbled in a second.
Realistically, I know it was a long shot. With SO many applications, I had about 3% of chances of getting in. There had to have been so many incredible books to pick from and the mentors must have felt a little overwhelmed, too.
I know not getting into Pitch Wars is not a reflection of my work, or my writing.
But, yeah. I cried and took it hard for a little while.
What I Learned From Not Getting Into Pitch Wars
Not getting into Pitch Wars stung. It still does now, when I think about it. I also know that it has helped me and my writing (and myself), in many ways.
I learned to put myself out there
This is the biggest lesson I got from Pitch Wars. I might still not share a lot about my writing on social media or anywhere else, but I know I can.
It doesn't seem that scary anymore.
Does it mean you'll find me screaming about my books on social media every day? Aerm… no. I'm not at that kind of confident stage yet, or maybe I'm just not that kind of person.
That being said, I know that I can put myself out there now.
That I had the guts to do so, and will have it again when I feel ready.
I learned about deadlines
I never wrote on a deadline before.
Well, that's not true. Let me start that again.
Aside from NaNoWriMo, I never wrote a book on a deadline. I've worked with deadlines before in my life, but not with something as terrifyingly exciting and nerve-racking as a BOOK I ACTUALLY AM WRITING. It's like, I can't breatheee.
If I'm being completely honest, NaNoWriMo feels like a completely different dimension than Pitch Wars. For me, at least. When I get into NaNo, it's for me, to give myself a challenge, but I know there's no one but myself that's going to judge my progress or my work.
With Pitch Wars, I wrote on a deadline, correcting my manuscript and knowing there would be mentors I deeply admire and want to work with reading it later on. This perspective made the work all the more stressful, yes, but it also made it a little thrilling, too. Knowing I worked hard to put something together that was decent enough to be read by other people.
Meaning, other than my sister, I mean. (Hi, Nyx)
Being a published writer is a lot about that. I can't pretend I know everything about publishing, but I do know about deadlines in that world and… it's good to learn about it.
I learned a lot about writing
I've been writing for as long as I can remember. There's advice left and right about writing, from world-building to outlining, to preparing your Pitch Wars submission, to creating characters, to submitting to agents and more.
I feel like I really deepened my knowledge with Pitch Wars, both with writing in general and with my own story.
I never wrote a synopsis before Pitch Wars. I never tried writing a query before Pitch Wars, either.
To apply, I had to learn to do both of these… complicated tasks. When I say complicated, I mean that I wanted to tear my hair out more than once, just to be clear.
But I made it through and learned more about my story and my own writing in the process, too.
I figured out what rejection really means
My chances of getting into Pitch Wars were low. Every year, more talented writers throw themselves into the arena and only a few lucky people make it into the Pitch Wars mentee area.
I make it sound a bit like The Hunger Games, wow. I apologize.
Yet, despite knowing that, what, 3% writers got in, I still waited with hope, until, on November 7th, it all crumbled down.
Getting rejected hurts, I'm not going to deny that.
Yet, with time, I also learned that my rejection did not reflect my work or my talent as a writer.
It just meant that it wasn't the right time, it wasn't the right story, or maybe a little bit of both.
On November 18th, I got a message from one of my favorite authors and a mentor I'd subbed to for Pitch Wars. They told me that they couldn't stop thinking about my book. They told me that I had potential and that they hoped I would continue writing.
Go ahead. Picture me opening said message, staring at it and actually starting to sob. Not cry, not shed a tear properly. Just sob like a baby while I send the message to my sister so she can sob along with me.
I know I got lucky enough to get a written proof of that. Some words that slowly, but surely, put my shattered writer's heart together again, piece by piece.
Even if you did not, please always remember that:
Rejection doesn't mean it's over. It means you're just getting started.
Pitch Wars isn't the golden road. It's a path you can take, blocked by a fence that might or might not open up to you. Behind it isn't all sunshine or rainbows and, if you choose to take another path or if the fence stays closed, it's not the end of it all.
Keep on writing and don't give up. I know I won't.
What happened to my Pitch Wars manuscript, you'll ask? Well… I know it needs a heavy revision, one I'm not emotionally ready for. So…this project's safely tucked away in a drawer. For now.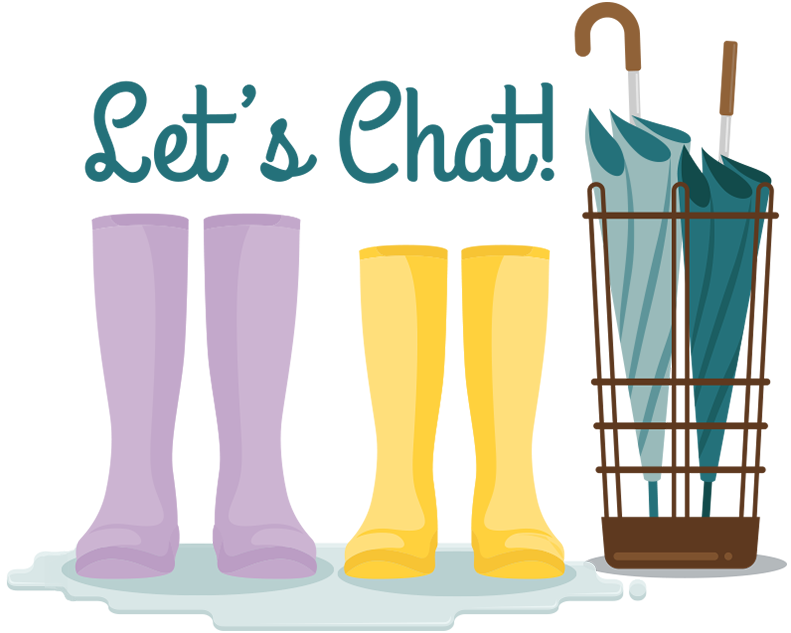 How do you deal with rejection? Writers, did you ever apply to a mentoring program of any kind? How was your experience? If you didn't, would you like to?
I hope you enjoyed this kind of personal post, friends. Let me know if you'd like to read more pieces about my writing, I'd love to know!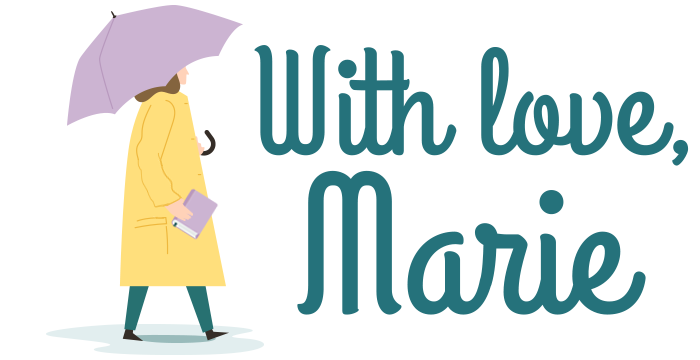 Twitter ☂️ Bookstagram ☂️Goodreads ☂️ Bloglovin' ☂️ Support the blog