I unexpectedly fell in love with A Cuban Girl's Guide To Tea and Tomorrow. I read and loved Laura Taylor Namey's debut, The Library of Lost Things and knew I could enjoy this new book, as well. Let me tell you… I really, really did. Check out my review for this new favorite!
A Cuban Girl's Guide to Tea and Tomorrow
by
Laura Taylor Namey
Published by
Atheneum Books for Young Readers
on November 10, 2020
Genres:
contemporary
,
romance
,
young adult
Format:
Hardcover
Buy on
Amazon
, 
Book Depository
, 
Bookshop
, 
Blackwell's
Goodreads
"A Cuban Girl's Guide to Tea and Tomorrow is an absolute delight. Cozier than a hand-knit gray cardigan and richer than Abuela's pastelito recipe, Namey takes you from Miami to Winchester, and leaves your heart belonging to both." —Rachael Lippincott, #1 New York Times bestselling author of Five Feet Apart
Love & Gelato meets Don't Date Rosa Santos in this charming, heartfelt story following a Miami girl who unexpectedly finds love—and herself—in a small English town.
For Lila Reyes, a summer in England was never part of the plan. The plan was 1) take over her abuela's role as head baker at their panadería, 2) move in with her best friend after graduation, and 3) live happily ever after with her boyfriend. But then the Trifecta happened, and everything—including Lila herself—fell apart.
Worried about Lila's mental health, her parents make a new plan for her: Spend three months with family friends in Winchester, England, to relax and reset. But with the lack of sun, a grumpy inn cook, and a small town lacking Miami flavor (both in food and otherwise), what would be a dream trip for some feels more like a nightmare to Lila…until she meets Orion Maxwell.
A teashop clerk with troubles of his own, Orion is determined to help Lila out of her funk, and appoints himself as her personal tour guide. From Winchester's drama-filled music scene to the sweeping English countryside, it isn't long before Lila is not only charmed by Orion, but England itself. Soon a new future is beginning to form in Lila's mind—one that would mean leaving everything she ever planned behind.
☂️ TRIGGER WARNINGS:

grief, death of a grandparent (grandmother, off-page), dementia, underage drinking, gaslighting, mention of self-harm.
☂️ DIVERSITY:
Cuban American main and side characters, bisexual side character.
There are no spoilers in this review.
This blog post contains affiliate links. If you buy something on my recommendation, I will receive a small commission. Purchasing via these links will not cost you any extra and will help me cover the costs of book blogging. You will find more info on my privacy policy and disclaimer pages. Thank you!
I ENJOYED…
☂️
After losing her grandmother, her best friend and her boyfriend in the matter of a couple of months, Lila's mental health take a deep dive and her parents decide to send her to England for the summer, to live with some family friends in a small inn in Winchester. From this premise, I already found A Cuban Girl's Guide SO promising and let me tell you: it lived up to the hype.
Set in Winchester, England, this story makes its environment such a vivid, beautiful place to be. Between the old brick houses, the little streets and shops, the rivers, hills, castles and star-gazing… and, obviously, the English expressions, I found myself transported into this little English town and just wanted to live there for a little while.
Lila was such a great main character and her growth was absolutely stunning. She's fierce and determined, she loves her baking and her family more than anything else… yet. She thinks she knows what she loves and what she wants, yet as the story goes along, she discovers new pieces of herself, shapes new dreams for herself that she didn't see coming, at all. I just loved her so much and found myself relating to her and her struggles every now and then, which made this read even more of a hit, for me.
A Cuban Girl's Guide has such a great cast of characters, I don't even know where to start.

The unexpected, lovely group of friends Lila makes along the ride was SO lovely, each of the characters shining with their own dreams and desires, I loved it.
The family, oh, I loved them SO much. I especially adored the relationship between Pilar and Lila, the two sisters. Far away yet so close, their Facetime and sharing and just, I felt their connection and loved it so much. I'm always all here for a good siblings' relationship so, yay!
Obviously, Orion was a shining star of a character here, too. More on him later, but… just picture the English accent and the cardigans and the hugs and. I'm soft, okay.
A Cuban Girl's Guide To Tea and Tomorrow has a lovely place for romance and… damn if it wasn't perfectly paced. I loved how it all started with a friendship, slowly growing into something more. It felt natural and just, so, so fitting and not rushed at all, something I appreciated so much.
Deep down, this is a story about figuring out who you are, where you really belong, how you can change, grow and shape yourself differently as time moves on, just as well. It's a beautiful reminder that lifes starts outside of your comfort zone and that something you dread might turn into something beautiful. I loved it so much.
Oh, the food. A little side note here: don't read this while hungry. It will make you hungry, anyway. The delicious Cuban pastries and mix and matches of Cuban and English food, the character's love for baking will make your mouth water.
OVERALL
☂️
A Cuban Girl's Guide To Tea and Tomorrow hit me hard, friends. I fell in love with this book, its characters, its setting and everything about it made me warm, emotional and happy. If you're a fan of YA contemporary, I definitely recommend reading this one. I'm officially a fan of Laura Taylor Namey's books.
FINAL RATING : 5 stars, it's a hurricane of love.
Buy this lovely book:
📌 Pin the book review of A Cuban Girl's Guide To Tea and Tomorrow, Laura Taylor Namey, on Pinterest!
📚 Books similar to A Cuban Girl's Guide To Tea and Tomorrow that I'd recommend: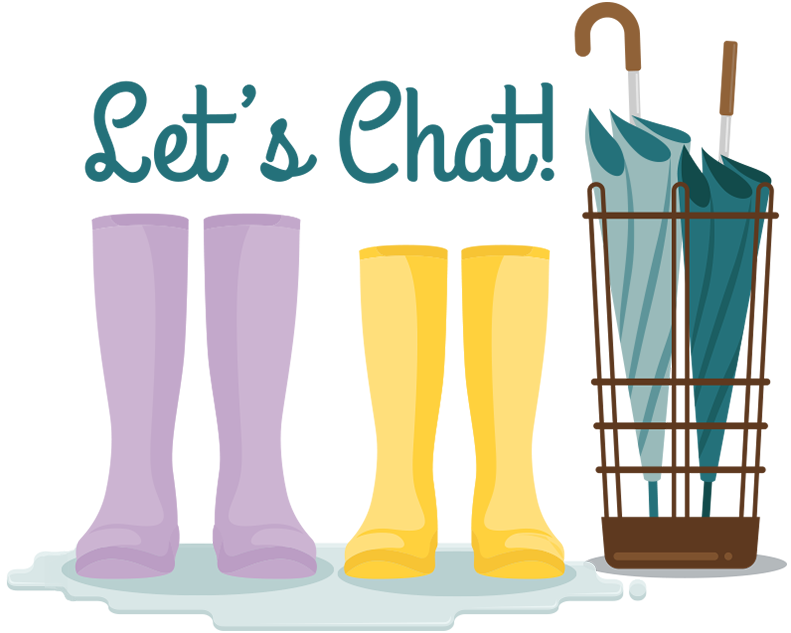 Did you read A Cuban Girl's Guide To Tea and Tomorrow or do you want to? What was the last unexpected favorite book you've read? Let me know in comments!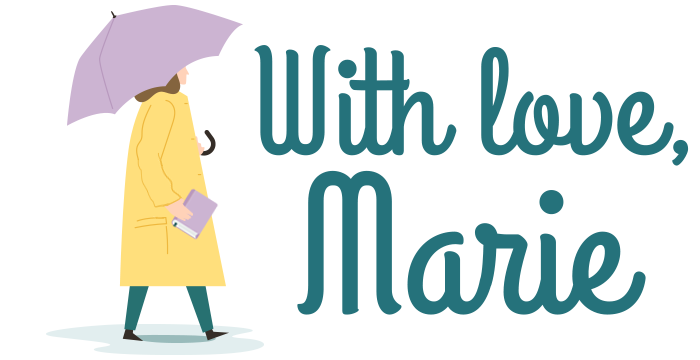 Twitter ☂️ Bookstagram ☂️Goodreads ☂️ Bloglovin' ☂️ Support the blog
Subscribe to the newsletter for more book recommendations, exclusive intl giveaways, behind the scenes and more: