We live in a world dominated by social media. When we talk about influencers, we're quoting their instagram account, their youtube channel or hell, their TikTok username now. Same goes for the book influencers' world. When publishers are thinking about book influencers, thye're not thinking about blogging or book blogs: they're thinking about people with social media accounts. Whether it's a bookstagram, a booktok or a booktube account. Today, I just really, really wanted to write this post to underline the fact that, despite everything you're seeing or thinking, in the blogging vs. social media battle, having a book blog still matters.
This is something I feel deeply about, friends. I know the whole "book blogs are dying" discussion. I know things are changing and the landscape of the blogging community isn't the same as it was when I first started, 7 years ago now. (Insane how I've been blogging for 7 years? HOW. Anyway).
Today, I really want to tell you all about the perks of having a book blog.
Before I do, I just want to make one tiny thing clear:
I'm not writing this to undermine, in any way, the work of book influencers on any kind of social media platform. I deeply admire everyone's work and while, in this post, I will of course praise all of my love for book blogging, this doesn't, in any way, suggest that work on any other platform is considered less.
Okay, now that this is out in the air, I'm ready to tell you all about why you should start a book blog. YES, despite everything, you SHOULD have a blog and here's why.
This blog post contains affiliate links. If you buy something on my recommendation, I will receive a small commission. Purchasing via these links will not cost you any extra and will help me cover the costs of book blogging. You will find more info on my privacy policy and disclaimer pages. Thank you!
4 Reasons To Start A Book Blog
When you have a blog, you own it. Like, really.
This may be obvious for some people, but for others it might not be. For me, it's one of the most important things about having a blog: the fact that I really own it.
When you're on social media, you're always dependant of the platform's well doing or working. If instagram's down or if Booktok suddenly crashes and burn, well… so do you.
It sounds absolutely terrifying.
If you have a book blog, you're responsible for it.
While this also sounds terrifying, it also helps you reclaim some of the control you are NOT having with a social media account. You're dependant, yes, but on yourself.
You might have to set back-ups yourself when you're self-hosted (I'm lucky, my amazing host Lyrical Host backs up my website for me every 24 hours). You might have to watch what you're doing a little more, but you know what? You're the actual OWNER of your OWN platform on the internet and you CONTROL it and… if you ask me, that's pretty amazing.
☂️ Read on: How To Self Host Your Book Blog: Sharing My Exciting (and Stressful) Experience
You also have full control. Of, basically, everything
I'm talking about having a self-hosted blog, just to be clear. When you're self-hosted, you're have FULL control over, basically, EVERYTHING about your blog. From the way it looks to the way you're setting up your blog posts, to adding amazing plugins for more accessibility, for book reviews, to boosting your visibility on search engines to more.
The possibilities are endless because, with this ownership, you can DO ANYTHING.
"Through a blog, you don't just get a standard page. You get an entire personality."

anika, chaptersofmay.com on why book blogs are an asset today
Well, almost. Let's face it, I don't know how to turn my blog posts into eatable cakes, yet.
How does this compare to social media, you ask? Well, whether you're on Instagram, BookTok, BookTube or anywhere else: you're always ending up being dependant on the platform you're on. This has its perks, of course, yet it also has its drawbacks. If the plarform decides to delete your account, to ban you, to make some of your favorite features something you have to pay for… well, that's it.
You're not in full control of how your account looks, because it will always fit within the frames created by the social media. If you want a redesign on instagram, you can take new, different pictures, but it will always fit within the same frame, whereas on a blog, if you want to look COMPLETELY different, design-wise, you can.
Check out some of my favorite wordpress themes in my blogging essentials!
If you want to be more visible, with a blog, you can juggle between blog-hopping, working on bettering your SEO, promoting your platform and so on. You're not dependant or falling down because of your platform's algorithm.
If you're on a free blogging platform, you still have wonderful possibilities, too! That's what I love about a blog vs. social media : you can do what you want and take your platform wherever you want, to make it look and be 100% your own.
☂️ Read on: How To Self Host Your Book Blog: Sharing My Exciting (and Stressful) Experience
On blogs, your content will last WAY longer than on social media
The world is changing and so is the way we consume information. We need everything quickly, we're spending hours scrolling and scrolling but not retaining a thing, we're watching video over video over video and that's it.
Blog's content is WAY more demanding than any kind of social media content it.
"It's so much easier to scroll Instagram and quickly double tap a photo, or to lie in bed and watch a Youtube video before going to sleep, than to read a 1,000 word-long blog post."

may, foreverandeverly.wordpress.com, on the future of book blogging
I get it, I really do.
That being said… it's so important to remember that social media content is like Taylor Swift's whirlwind romance in Red. "Faster than the wind, passionate as sin, ending so suddenly." Sorry. Couldn't resist that reference.
You scroll, you register something, you react about it and then… it's over. Let's take a look at the average life-span of social media posts now, shall we.
Instagram : 48 hours for a blog post, 24 hours for a story, around 14 days for a reel.
Twitter : 15 minutes
BookTok : this is counted in minutes, too.
Facebook : 6 hours
Pinterest : around 4-5 months
Of course, there are exceptions. A tweet catching some buzz hours afterwards thanks to a retweet. A video going suddenly viral days afterwards.
Still, if these average statistics teach us anything, it's that social media isn't made for long-lasting content.
That's where you're thrilled to have a blog. You can put book recommendations together on an instagram reel and it will gather 10k views and comments, but will soon be forgotten. If you write a blog post about it, work on your SEO and promote it correctly, you can end up being the top result on Google and gain consistent traffic for YEARS.
I just want to point out that I'm not just saying this. I have a blog post I wrote in 2017 that's, as of today, 2021, one of my most seen blog post every month.
That's why having a blog matters and that's why I love it. To take my book recommendations' exemple from before, while you're recommending awesome YA winter books for 24 hours on your instagram stories… with a blog post, you will be recommending these stories for YEARS to anyone searching for them.
With a blog, you're allowed to dwelve a little deeper
There's a reason we like social media : like I said earlier, it's quick to consume. Your instagram reel will be about 15 seconds-long and you can move on to something else.
To create a long-lasting relationship, blogs are amazing. There's no word-count limit, no complex gymnastic to be done with a 280 character-limit to get through to try and bring a point home.
You can express yourself lengthly, let your thoughts run wild on the virtual page and no one will stop you.
Yeah, but no one will read it, you'll say.
Respectfully, I don't agree. Have you noticed how social media tend to lengthen their content, too? Instagram stories gaining more length, twitter creating threads to express yourself more, for instance… those are just showing that people WANT to hear more. Hell, have you spent some time on bookstagram lately? Some captions are long. Not as long as a blog post, for sure, but people like to talk. And people like to listen when the topic's something of interest to them.
I've learned a lot from research and where I retained the most information was on blog posts, not on social media. I will admit it: I'm more likely to retain a book recommendation from a blog post I read than from an instagram post, where I scrolled and moved on quicker.
On blogs, no one will stop you from writing a long blog post and that's what I love about it, too. I'm rambly, okay and I know I have enough room to talk, in length, about what I want with nuance, too. If I were looking to start a book blog, for instance, I wouldn't just watch a quick video and get started with it. I'd turn to a blog post explaining in length, directly linking to useful resources, videos, images and more.
☂️ Read on : How to write a blog post people will read
Blogs are also easier to navigate. If you're looking for something in particular on social media, you're just here to scroll for a while, while blogs have categories, menus, a search bar and so on.
Book blogs aren't staying on the surface, they're ready to take that shovel and dig deeper and I love it.
Blogging vs. social media: it's not a battle, it's an allyship
I feel your arguments coming in favor of social media. Let me list them out of the way for you all:
There are way more people on social media.
It's much easier to grow, there.
It's easier to connect with people on there, too.
I hear you and while I agree with all of these… I also think that social media is hard. It's constantly there, in your face. It allows you to get lost into a feed of a thousand posts, to drown, to make you feel like your voice doesn't matter. Being on your blog does that, too, but somehow, to me, it feels less… daunting.
For me, social media an entry way, a passage, someplace you have to be because, right now, it's just the way things are. For some people, it's their main platform, for others it's a way you're passing through to a blog.
There is no better platform between blogs and social media. The two of them should work in sync, however you imagine them to.
Social media is complementary to your blog.
It can be used to promote your blog, bring you traffic, boost your SEO, help you connect in easier and quicker ways to people with similar interests and more. If you have any photography talents, like to show yourself on camera or anything like that, social media is awesome to expand and create content in a new, fresh and relevant way.
As I explained it before, for me, it's still essential to have a blog, a platform that is your very own, a platform you control entirely and can take a shape of its own, 100 % according to your personnality. It's the high point of your brand, the best of who you are, who you're showcasting in little peeks here and there on social media.
For me, social media will always be something you stop by, in passing. A pretty shop you browse on your way home, while a blog is your home. A place where you're comfortable enough to leave your shoes at the door, sit on a couch and stay a while to enjoy the plunge into this little universe, one that's unique to every blogger out there.
☂️ Check out all of my book blogging resources here!
☂️ For more blog posts about blogging check out these :
📌 Pin Blogging vs. Social media & why you should have a blog on Pinterest!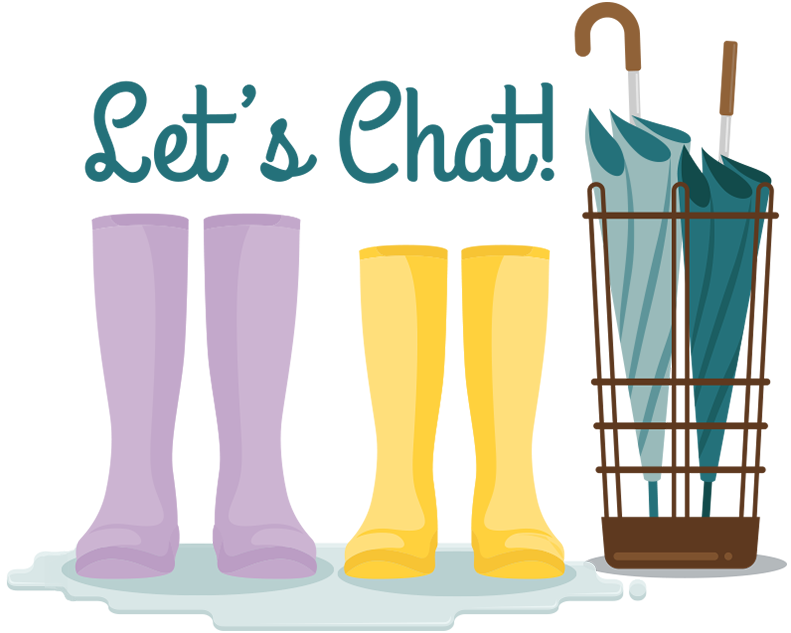 Do you feel like you're more on blogs or on social media, lately? Do you feel like having a blog isn't "necessary" today anymore? I'd love to hear your thoughts on the topic in comments!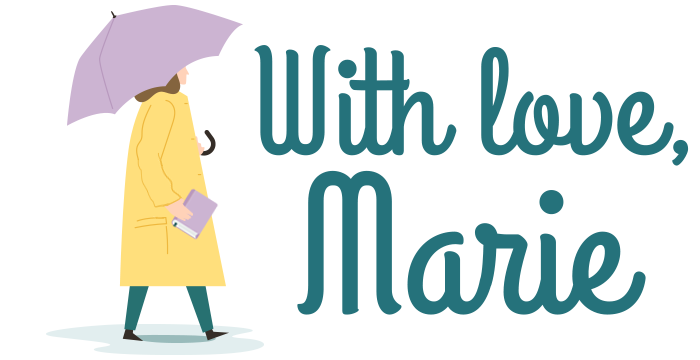 Twitter ☂️ Bookstagram ☂️Goodreads ☂️ Bloglovin' ☂️ Support the blog
Subscribe to the newsletter for more book recommendations, exclusive intl giveaways, behind the scenes and more: