I'm a huge fan of Sara Barnard's work and have been, ever since I fell for A Quiet Kind of Thunder years ago. I was eagerly anticipating Something Certain, Maybe, so… let's see if this book met my expectations!
Something Certain, Maybe
by
Sara Barnard
Published by
Macmillan Children's Books
on July 1, 2022
Genres:
contemporary
,
young adult
Format:
Paperback
Buy on
Amazon
, 
Blackwell's
Goodreads
A powerful novel about first love, friendships and embracing the uncertainty of an unknowable future, from Sara Barnard, winner of the YA Book Prize.
Rosie is ready for her life to begin, because nothing says new life like going to university. After years of waiting and working hard, she's finally on the road that will secure her future.
Except university turns out to be not what she hoped or imagined, and although she's not exactly unhappy – really! – she might be a little bit worried that she doesn't really like her course much. Or her flatmates. Or really... anything? But it's normal to be homesick (right?) and everything will have settled in a month or two, and it's totally fine that her friends seem so much happier than she is, and that the doctors don't seem to know what's wrong with her mother.
But then she meets Jade, and everything starts to look a little brighter. At least, it does if she's only looking at Jade. But is first love enough when everything else is falling apart?
☂️ TRIGGER WARNINGS:

anxiety, panic attacks, biphobia, parental illness (multiple sclerosis), drinking.
There are no spoilers in this review.
This blog post contains affiliate links. If you buy something on my recommendation, I will receive a small commission. Purchasing via these links will not cost you any extra and will help me cover the costs of book blogging. You will find more info on my privacy policy and disclaimer pages. Thank you!
I ENJOYED…
☂️
This book focuses on Rosie, a character previously featured in Sara Barnard's books Beautiful Broken Things and Fierce Fragile Hearts. That being said, you don't have to have read these books in order to read this one. I did not, and it didn't hinder my reading experience, at all.
Rosie's ready for her new life at university to begin. To make new friends, to fall for her course and so on. Yet, university turns out nothing like she imagined it to be.

I have to say: I absolutely LOVE stories tackling the college experience. I feel like it's so important and necessary to have these kind of stories. In Something Certain, Maybe, Sara Barnard doesn't sugarcoat the confusing experience that is going off to university. How it feels to be apart from your friends and everything youv'e ever known, how strange it is to get used to this new way of living, how confusing, unsettling and sometimes even disappointing the whole experience can be. It also shows that this isn't the only path and I think, it's super realistic and a much, much needed story to be told.

I found Rosie to be a very relatable character – sometimes painfully so, if I dare say so. She has a plan and yet, everything seems to be falling apart. She's anxious and uncertain and deeply caring, she's a bit awkward and finds it hard to make new friends and to fit in, as well, sometimes. I immediately grew fond of her and rooted for her, despite all of her flaws. I just got her.
Something Certain, Maybe, is what I'd call a quiet contemporary read. Not much happens, really, in the big sense of the world. There are no catastrophes or gigantic dramas, but the plot and conflicts of the book comes from life at university, as a whole. These little events, all of these feelings piling up and, little by little, making Rosie's perfectly crafted plan fall apart in thousandths of ways.
The relationships were wonderfully crafted in this book. I really enjoyed Rosie's relationship with Jade. How she's embracing her bisexuality and how adorably lovely the romance was, in the story. I also had a wonderful time reading about Rosie's friendship with her two best friends, Caddie and Suzie, but I think I personally loved her connection with her mother even more. They're so close and, just, my heart.
I HAD A HARD TIME WITH…
☂️
The book ended up being a whole lot more emotional than I expected it to be. This is obviously a personal experience, but I found it quite intense to read, at times.
OVERALL
☂️
Something Certain, Maybe is a wonderful YA contemporary read I'd definitely recommend to anyone looking for a YA book set in college kind of story. It's super realistic and tugs at your heartstrings for sure. I can't wait, once again, to read more from Sara Barnard.
FINAL RATING : 4 stars!
Buy this book:
📌 Pin the book review of Something Certain, Maybe by Sara Barnard, on Pinterest!
📚 Books similar to Something Certain, Maybe that I'd recommend: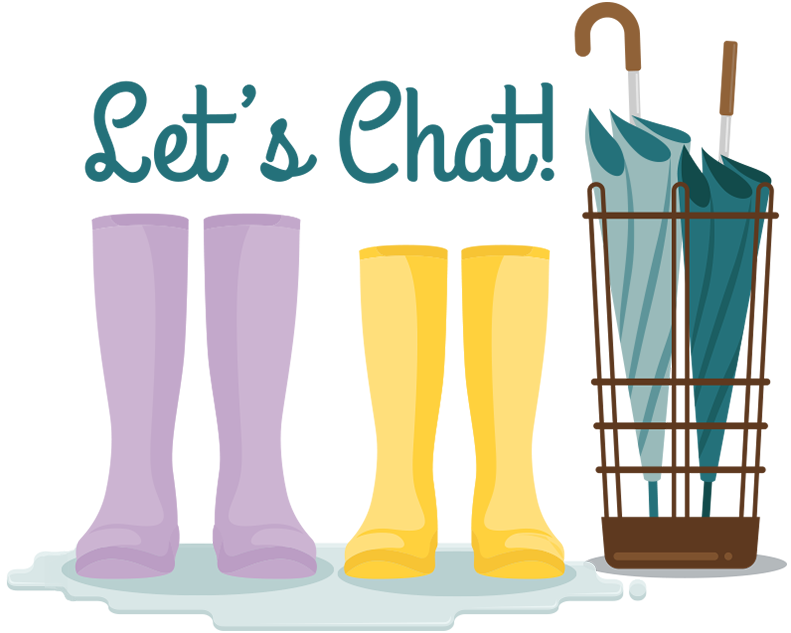 Did you read Something Certain, Maybe, or do you want to? Any book you're looking forward to reading, next? Let me know in comments!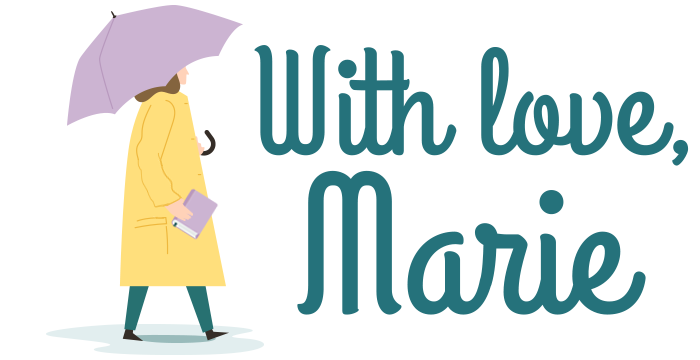 Twitter ☂️ Bookstagram ☂️Goodreads ☂️ Bloglovin' ☂️ Support the blog
Subscribe to the newsletter for more book recommendations, exclusive intl giveaways, behind the scenes and more: