Writing a novel in a month is HARD. On some days, it even seems impossible, like the world is crumbling down around you and you're just sitting here, staring at your screen in despair and wondering why the heck did you decide to participate in NaNoWriMo again?? National Novel Writing Month isn't the easiest challenge to participate in. Today, I thought I would compile some tips to stay motivated that, hopefully, will help you continue through with this month of writing and… any other time, really.
Your book deserves to be read so, keep on going. You got this.
NaNoWriMo : 10 Tips To Stay Motivated With Novel Writing
1. Have a schedule
Maybe it's because I like to be organized, but for me, having a set schedule really helps me stay motivated all month-long.
It's the same with blogging and with writing and with traveling and everything in my life: I like knowing what's happening and where I am headed.
A writing schedule during NaNoWriMo, for me, goes like this:
I find and make the time to write every evening.
Since I'm working full-time, I can't write in the morning. I admire writers able to wake up at 5 a.m to write before work, I, just, can't. Therefore, I kind of tried to establish evenings as my writing time. Before or after dinner, I just open Scrivener, my Pinterest board and my Notion NaNoWriMo Tracker and I try to write.
I created a tracker on Notion
For NaNo, usually, it's easy to figure out what the schedule should be: write 1,667 words every day. This doesn't mean you have to cram it all at once. You can write in the morning, at midday, in the evenings.
This year, I decided to do NaNoWriMo in an unconventional way. I'm not reaching for the 50 k, I'm just trying to write every day. Therefore, my plan is to try and write 20 minutes every day.
I made a tracker on Notion, a simple one that helps me keep track of my writing, the words I put down and if I made it that day, or not.
You can use this idea to create your own schedule, write it all down to keep yourself accountable.
I'm using Rebecca Mix's trackers that I customized, you can find them right here.
2. Be gentle with yourself and realistic with your goals
I know: NaNoWriMo has a word count per day. 1,667 words to let out of the tips of your fingers in 24 hours, an easily attainable goal for some writers, a harder one for slower writers… like me, aerm.
If we're being logical, participating in NaNoWriMo means following that goal, in order to write 50k words in a month.
You know what? Let's NOT be logical, for once. Let me give you a little advice. For me, NaNo isn't only about writing a novel in a month.
Is that the ultimate goal, to leave November behind with a full-length novel? Of course.
Yet, for me, it's about making progress. It's about using the momentum, the incredible writing frenzy taking place all around the world at that time of the year, to motivate yourself to write more.
So, what if we're in the middle of November and you realize that you're unable to write 1,667 words every day? It's OKAY. Lower your expectations with yourself and lower your goals. Just try to write, maybe 1 000 words, maybe less. As long as you write.
Your novel might not be done by the end of November (but let's face it. Not many novels ARE done at 50 k, anyway). But you'll still have more words than you started with and that matters.
3. Set up a rewards system
Let's face it: no matter our age, we're all just kids waiting for our birthday gifts. Let's think of it that way when we're doing NaNoWriMo and reward ourselves with our progress.
Managed to make more progress than expected on your story?
Wrote 3k in one single day?
Survived the first week of NaNoWriMo by writing every day?
Reward yourself with a little something. Whether it's allowing yourself to buy a little book, eat that cookie you've been craving or, just, get outside of the house to scream (and scare your neighbors)… find a little something that will make you happy and feel rewarded, too.
4. Find partners to write with (or just scream on, you know)
Writing can be a very lonely activity. You're in your world, with characters you created, yet you're still on your own in front of your computer screen. Struggling with a scene or screaming because your characters just will not stay in line.
Having writing partners can be so helpful. Someone to talk to about all of your writing-screaming, someone to just be there for you to vent about your characters.
Someone to help you stay on track, someone to keep yourself motivated with. A partner you can exchange ideas with, brainstorm, do writing sprints together.
I'm not the best person to talk to when it comes to finding writing partners, because I've always been a bit shy about my writing. That being said, I know an incredible amount of extraordinary people find theirs by talking on twitter, starting a chat with the #nanowrimo or #writingcommunity hashtag and so on.
Some of my friends are writers, too (hi Kat if you're reading this!) and talking with them about writing is always SO great.
I'm ranting about writing partners, in the sense of people writing, too, but it's important to surround yourself with people that support your passion, even if they're not actually writers.
Whether it's your family, your partner in life or anything, it's always good to have someone around you can, you know, scream at to just LEAVE YOU ALONE because this is your writing time.
5. Don't compare your progress to others
As always, social media can be a real b*tch, making you feel like you're not doing great.
Let me tell you a thing: YOU ARE DOING GREAT.
With a challenge as big as NaNoWriMo, it's hard to look away from the tweets because they're everywhere. Everyone's talking about their great progress, celebrating because they finished a tough scene or they reached the 50 k with days to spare.
Seeing that, it's hard not to compare your own progress to others and feel like a failure. I've been there and I still am there, every now and then.
It's so, so important to remind yourself that you're not them.
They might have a different writing rhythm, they might be able to write all day long, they might have been preparing their novel for months and the words are just flowing.
As always, with writing or with anything else in life, we're on our own path, on our own, unique timeline. Trust your own process and your own progress and believe you'll get there, too.
6. Take your story day by day, chapter by chapter
Telling yourself you're supposed to write an entire freaking NOVEL in one month is incredibly overwhelming. It's easy to look at it and feel down. Feel like you're not going to be able to make it at all because it's such a GIGANTIC IMPOSSIBLY OVERWHELMINGLY STRESSFUL ENDEAVOR.
Whether I'm doing NaNo the conventional way (by trying to write a first draft) or not (by, for instance, trying to tackle a second draft right now), I'm trying not to think of the end goal.
I know. It's a bit unconventional. For some people, thinking of the end goal helps. For me, it just makes me want to go back to bed.
Thinking of the incredible amount of words and work it will take to have a finished novel…it's too much, sometimes.
My advice is: take it day by day. Word by word, chapter by chapter.
Don't think about writing an entire novel, think about getting through this scene and the next. It's way less stressful and the end will be just the same.
7. Keep yourself inspired
Having inspiration to write every single day can be tough. Even when you did all the NaNoWriMo prep you could, even if you have a 10 pages-long outline ready to go, sometimes… you're stuck.
There are some easy things you can do to keep yourself inspired.
Personally, I'm a fan of having a Pinterest board and making tons of moodboards for any story I write. Do they take an incredible amount of time? Yes. That being said, it's always well-spent time. Whenever I want to get into writing mode, I head to Pinterest and scroll down a bit to put me back into the right atmosphere.
Some people also like making playlists. I tend to be way too distracted when I'm listening to music and end up singing Taylor Swift's All Too Well at the top of my lungs instead of writing. That's a me-thing, though! Some writers find that having the right playlist and the right song helps them tremendously in writing their story.
8. Don't let yourself stop because your writing's a mess
News flash: your writing is SUPPOSED TO BE A MESS.
Trying to write a novel in a month is about getting the words out on paper. Well, on the computer. If you need to, use brackets and fill them out later.
Just keep on writing, keep on going and don't look back.
Shut off your inner editor and try to focus on getting the story down. Once it's there, you'll be able to shape it, mold it to your will and turn it into the story of your dreams.
For now, just close your eyes and trust the words as they come out of you. Leave yourself little notes for later on, if you need to, but always, always remember that it's okay if it's all messy.
It's supposed to be.
Well. This is not an advice if you're, like me, trying to edit a novel during NaNoWriMo, where your writing's supposed to be a tiny bit less than a mess. Aerm.
9. Take breaks
I know. When you're supposed to write and write and write, when do you have time for breaks?
I'm one of these people having such a tough time being gentle on myself and telling myself I'm allowed to rest. And yet…
Resting will be incredibly beneficial to your writing.
I can't tell you how many revelations I had when I wasn't staring at my screen, desperately wishing for the words to come. Revelations I had while walking down the street to work, while trying to fall asleep, while listening to a random conversation.
Taking a break helped me figure out my story so many times. It also helped me in coming back more motivated to write.
There's nothing like the feeling of getting back into a story you love after a moment away. Nothing like being reminded of why you love it so much!
10. Remember WHY you're writing this story
Many, many times in my writing life, I wanted to give up.
I did give up, sometimes and it's okay to do so. It's okay to put a story away in a drawer for later use. It's okay for some to gather dust. Anything you write will shape you into a better writer, even if that story is never traditionally, self-published or ever goes through a second draft.
When you're doing NaNoWriMo, you might come to a point where you want to give up, because it's so damn intense.
When you do, remember why you're writing this story. Remember why you're doing this.
Think about all the things that make you excited about this book. The story, the characters, the heart and soul you pour into.
Take a peek at your Pinterest board, listen to your playlist, read tweets of you back when you were excited to share about this story. Talk to your writing partners about your slump.
Take a deep breath, remember that you're writing this for a reason. Whether it's just for fun, to give yourself a challenge, to practice, to try and get the words down of a book you hope, someday when it's ready, to query… remember your why.
Remember what makes you happy about the story, why you chose it and why it chose you, too.
Now, go tell it.
My 10 Tips To Stay Motivated For NaNoWriMo:
Have a schedule
Be gentle with yourself
Set up a rewards system
Find writing partners
Don't compare yourself to others
Take it day by day
Keep yourself inspired
Don't let the messiness stop you
Take breaks
Remember why you write
For more NaNoWriMo tips, check out these blog posts:
📌 Pin How To Stay Motivated for NaNoWriMo on Pinterest!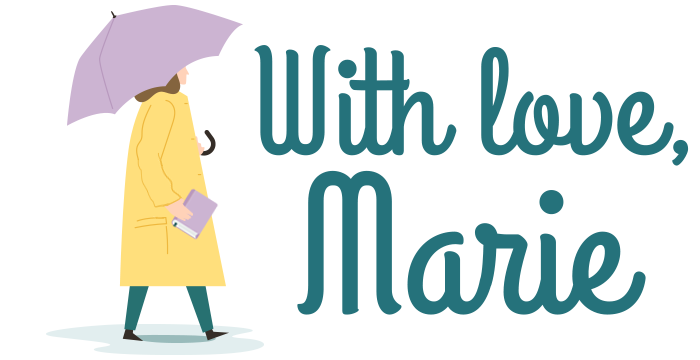 Twitter ☂️ Bookstagram ☂️Goodreads ☂️ Bloglovin' ☂️ Support the blog
Subscribe to the newsletter for more book recommendations, exclusive intl giveaways, behind the scenes and more: