Happy June, friends! ☀️ Happy Pride Month as well, everyone 🌈 I'm back to wrap-up this month, as always!
I wish I could remember when my wrap-ups didn't feel so boring, but well. May's been pretty much like every other month so far this year, filled with work and work and more work.
I'm grateful I got one little day off, which allowed me to travel across country to see my family after 5 and a half month without seeing them. Seriously, this long? NEVER AGAIN. It's been really nice to spend a little weekend off there and recharge. And eat lots of food.
Summer's almost finally here and it's starting to feel like it, too, which has done some good to my mental health lately. Let's just hope this continues.
I hope you're all taking care of yourselves, friends.
🔍 KEEP YOURSELF INFORMED of the world's current info & donate to important causes if you can, always.
Here's a carrd to find out what's happening in the world right now: Get informed.
With everything happening in India, here's a  twitter thread and a Google Doc for you to help.
There's a wonderful bookish initiative to help children in Palestine called Books for Palestine. I urge you to check out their twitter as well as all of their links with the auction, as well as helpful resources. Always keep yourself informed, take the time to do so, donate if you can and if you can't, raise awareness always.
This blog post contains affiliate links. If you buy something on my recommendation, I will receive a small commission. Purchasing via these links will not cost you any extra and will help me cover the costs of book blogging. You will find more info on my privacy policy and disclaimer pages. Thank you!
I can't believe I read 5 books this month! Well… I finished The Henna Wars on May 1st, sooo… that's not cheating, is it?
THE HENNA WARS ☂️ I had high expectations for this book, as everyone really loved it. While it's not an ultimate favorite read, it was heartwarming, entertaining and overall, I enjoyed it!
Read my review 💧 Buy the book on: Book Depository – Bookshop – Blackwell's
THE MARVELOUS ☂️ This was one of my most anticipated reads, it sounded SO good. Six teens locked in a mansion, competing for a cash prize hosted by a famous person? Unfortunately, I had a bit of a hard time getting into this one.
💧 Buy the book on: Book Depository – Bookshop – Blackwell's
WHAT'S NOT TO LOVE ☂️ Austin and Emily's books never disappoint and that one was no exception. I loved the enemies to lovers, the banter, the family, everything about it. 200% recommending it.
💧 Buy the book on: Book Depository – Bookshop – Blackwell's
LAST CHANCE BOOKS ☂️ This book was so good! I loved the rival bookshops storyline, the main character was fantastic and the growing romance, too. I smiled and laughed while reading this and I loved it.
💧 Buy the book on: Book Depository – Bookshop – Blackwell's
THE IVIES ☂️ Highly competitive group of girls fight for their spot into Ivy League colleges? This thriller sounded really good and it didn't disappoint! I read this fairly quickly and was hooked on the story and loved the suspense!
💧 Buy the book on: Book Depository – Bookshop – Blackwell's
Goodreads challenge: 22/60 books
I'm still behind schedule on everything, but well… I guess I'm reading and that's what matters!
I don't know how I feel about my writing. April wasn't necessarily the best writing month, neither was May, but well.
I keep trying to remember this: even if I write 2 words, 10 or 1k today or tomorrow, at least I keep consistently showing up for myself and for my writing, so…that has to be worth something, right?
My hope is to finish writing this first draft soonish (maybe this June? Fingers crossed?), because let's face it: nothing more exciting than seeing you can actually finish something. And get back to something else. I'm eager to try and get back to other older projects of mine, too!
Written in May: At the end of April, my WIP was at 44 046 words. At the end of May, I reached 53 192 words, sooo… well. I didn't do too badly, I guess?
I don't know how I feel about blogging lately. I've been struggling a little bit in the past few days and, to be completely honest, writing this wrap-up made me feel like I haven't accomplished much, either.
I hate that I feel like I have to be so productive in order to feel worthy.
Sorry, that was an honest moment here.
I don't really have any specific project for the upcoming months on the blog… because there is just SO MUCH I want to do. I still hope to continue with my book bloggers talk feature, but it is taking me time to do it all. I also really want my newsletter to do well, but I'm still thinking about it all a little bit. I'm trying to revamp my book blogging resources page a little bit, I have other pages in the works that take me a long time, because…. life.
The thing is: I want to do everything. I want to do SO MUCH and… then something happens or I see something and I feel like I'm not enough. That might be another rant for you all in the newsletter someday, when I'm ready to open up more about those struggles.
You can still subscribe to my newsletter below:
On the blog this month: book reviews
On the blog this month: blogging, books & more
My mind's on summertime and so were our blog posts this month! We shared some lovely YA books to read this summer, as well as wondered why YA books are often set in summer. I mean… have you noticed? I loved Nyx's post on the topic SO much!
On blogging, I hosted the second installment of my Book Bloggers Talk Feature and wonderful bloggers came to share why they think book blogs are an asset today. I loved their thoughts SO much! I also finally wrote about my experience self-hosting my book blog. I hope you'll enjoy hearing a bit more about it!
I'm always listening and reading all of your comments, so if you have any blog posts you'd like to see from me, please feel free to let me know!
☂️ If you enjoy my work, you can support me! Every comment, like, share and more means so much already. If you'd like to do a little extra something, you can:
💫 Support me by tipping me on ko-fi,
💫 Get something from my Amazon wishlist,
💫 Use my affiliate links to get yourself something (no extra for you, a small tip for me!) at the bottom of my blog's page.
Thank you so much for reading my posts always! 🥺
Once again, this month, I didn't have or take enough time to check out others' beautiful blogs and read them a whole lot. I'm disappointed in myself and I'm deeply sorry for the lack of support. Then again, I guess there's only so much I can do every single day. I'll be back, I promise and I appreciate you all still taking the time for me. Thank you, I love you all so much. 🥺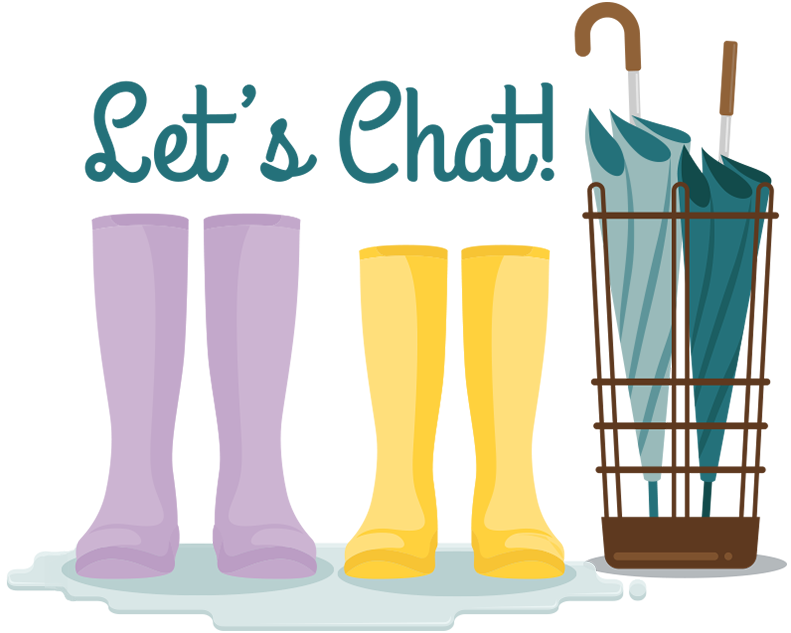 How was your month? Did you find a new favorite book this past month? I'd love to hear all about it, so feel free to tell me in comments!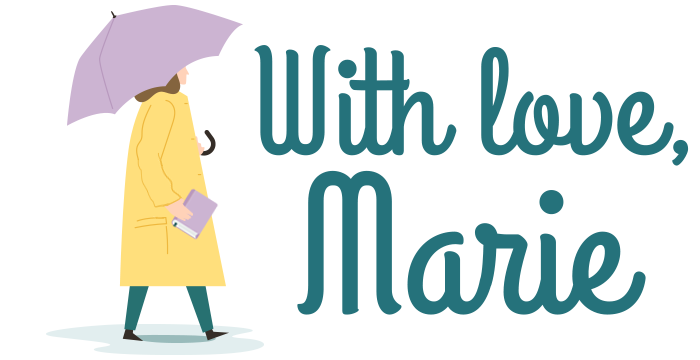 Twitter ☂️ Bookstagram ☂️Goodreads ☂️ Bloglovin' ☂️ Support the blog